The Classic and Not So Classic Short Wave, Medium and Long Wave, and Utilities QSL Home Page!
---
NEPAL
---
QSL card from Radio Nepal on 29 December 1975 on 3.425 MHz..
---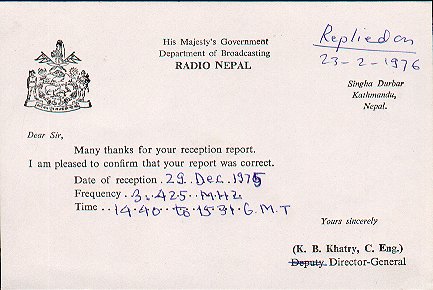 ---
This QSL was from Radio Nepal in Kathmandu. This station was also heard on 5 MHz,.
---