The Classic and Not So Classic Short Wave, Medium and Long Wave, and Utilities QSL Home Page!
---
CANTON ISLAND (PHOENIX GROUP)
---
QSL from Canton Island Aeradio on 27 March 1956 on 8.8455 and 13.3445 MHz. Power was 2500 watts.
---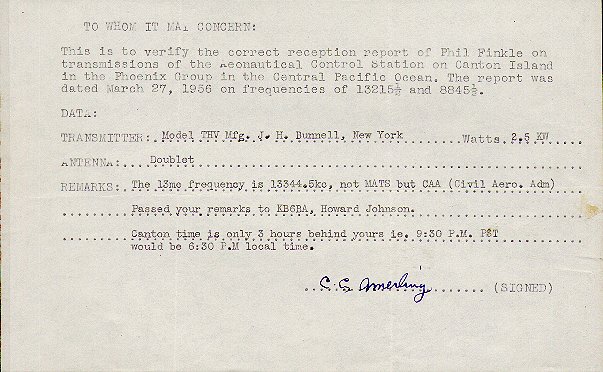 ---
This QSL form was from Canton Island Aeradio in the Phoenix Group (now part of Kiribati). In those days we had analog readouts that were very approximate. A few lucky souls had surplus BC-221 frequency meters that they could use to zero beat a signal and get its precise frequency.
---