---
Featuring classic and modern SWBC, UTE, and LW/MW BCB QSLs from the 1930s-2000s!
---
This website is also located at http://k6eid.com/index2.html that does not have the advertisements and popups. Please visit there for better viewing!
---
Coming to you via the World Wide Web from Marietta, Georgia, the home of Kennesaw Mountain, site of one of the major battles in the War for Southern Independence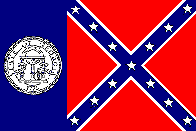 ---
This website is divided into two sections, the first dealing with classic SWBC QSLs and the second with other more modern QSLs from Short wave Broadcasters, classic Utilities, classic and modern Medium Wave Broadcasters, and modern Long Wave Broadcasters of interest to the listening community:
The Classic Short Wave Broadcast QSL Home Page - to visit click HERE
This site has images of numerous QSL cards from short wave broadcasting stations that were popular in the 1930s to 1950s. Many of the countries represented no longer exist as the political entity they were forty to sixty years ago. I hope you enjoy reliving a bit of radio history as represented by this collection of antique verifications!
The Classic and Not so Classic Short Wave, Medium Wave, and Long Wave and Utilities QSL Home Page - to visit click HERE
This site has images of numerous QSL cards and letters from short wave stations from the 1960s on as well as BCB QSLs for Medium Wave and Long Wave broadcasters and Utility QSLs from the 1950s through the 1990s
---

Photos of Phil Finkle, then SWL-W6 in Burbank CA, in 1954 and now K6EID in Marietta, GA in 1994.

---

This website is hosted by Phil Finkle (K6EID) of Marietta, GA. I was a member of the ISWL, JSWC, NNRC, ADXC, and URDXC and a Popular Electronics monitor. My first receiver was a Silvertone floor model which was moved from our living room in 1953 when we got our first TV set. After this, I had an old Zenith table radio which was of WWII vintage. My first real communications received was a Hallicrafters S-40B that I bought on time from a Burbank CA auto repair place that had taken it in on trade. I paid for it with earnings from my paper route. My next receiver was a Hallicrafters SX-71 which served me for many years. Later I bought the epitome of receivers, a Collins 51J4 which I still have. I was editor of the West Coast Section of the URDXC bulletin in 1956.

Thanks to Mike Christie, K4MZ (ex K6OHD and K7RLS), of Crawfordville, FL, for sending in his QSLs from some of the rare SWBC stations of this 1950s!

Mike passed away in 2003. Another old time SWBCer, Dave Morgan (K6DDO) also passed away in early 2005.

Also many thanks to Richard Jary of Australia who sent us images of QSLs gathered by Wal Durbin, Willoughby, NSW in the 1930s!

---

If you have any vintage non-amateur QSLs that you would like to share with others, please forward a graphical format file, preferably in .JPG format, to the e-mail address provided below. Thanks!

---

Other sites to visit:

The K6EID Ham Home Page - K6EID Home Page

QSL Museum: http://www.antique-corner.com/SWLQSL/

---
To comment on this Web Page, please send mail to k6eid@arrl.net
Thanks for visiting and please drop by again!
Site maintained by Phil Finkle, K6EID. Last updated 30 April 2005